Location Mo i Rana
Most people drive by car to the town Mo i Rana, which is an important junction at the E-6 in Northern Norway. If you arrive by train, cycle or airplane you should contact the Tourist Office close to the train station in the center of Mo i Rana.
More information about activities in the area:
Other sites about caving in Norway: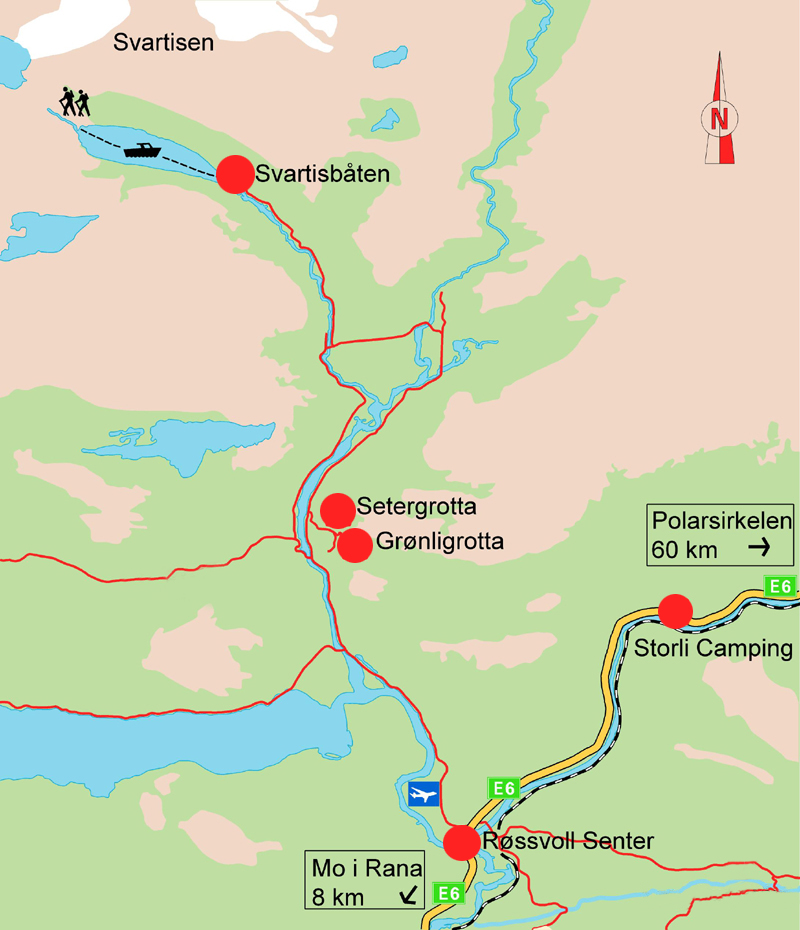 Directions by car from Mo i Rana
Drive north on the E6 for approx. 10 kilometers, then turn left (westwards). This is the road to the airport and other attractions (Svartisen, Grønligrotta). Follow the signs to Setergrotta, after approx. 10 km you turn right (northwards) and drive for another kilometer. You will then see our cabins by a large parking space.